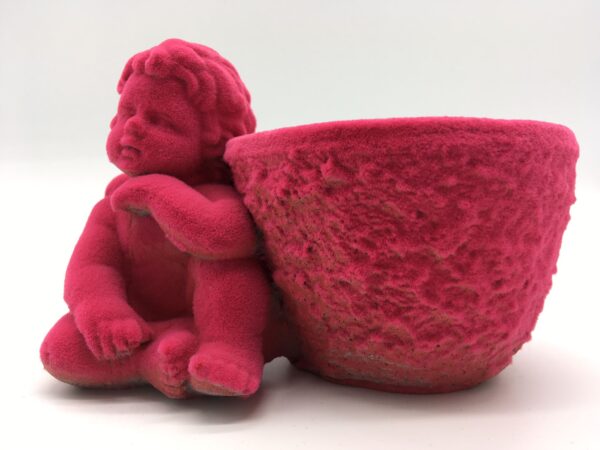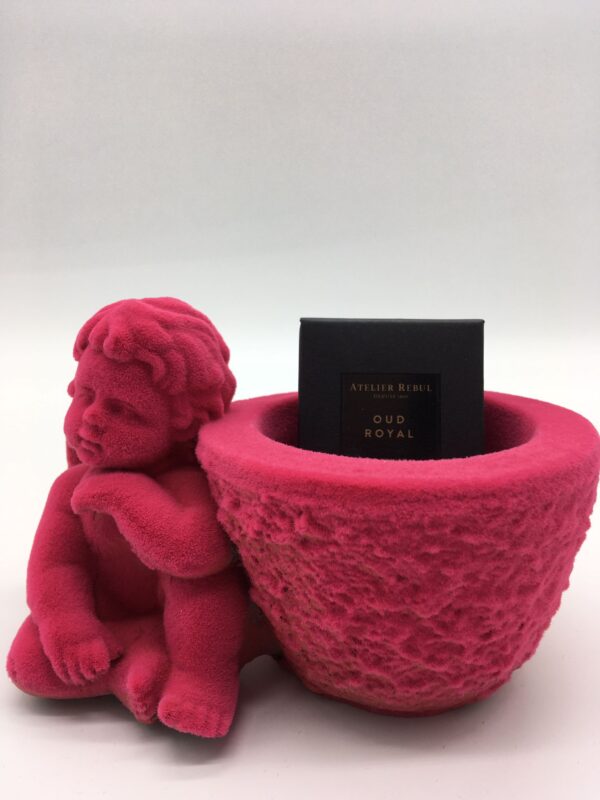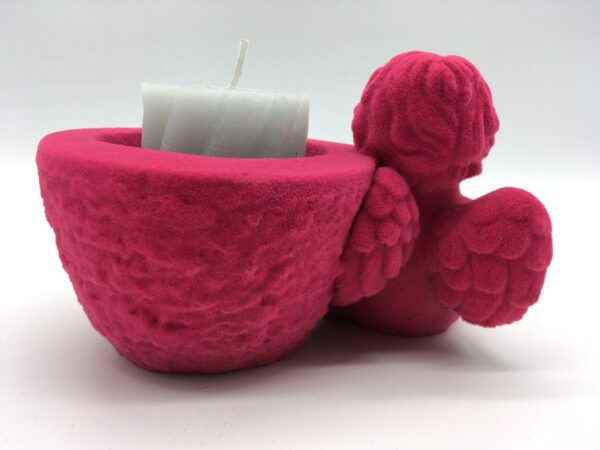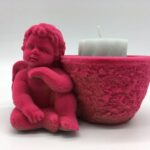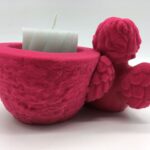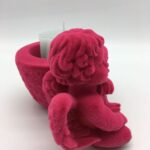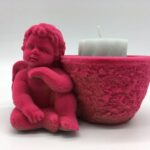 Pink Velvet Little Angel with Candle Holder by A Dream Design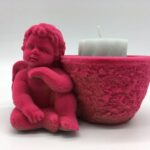 Pink Velvet Little Angel with Candle Holder by A Dream Design
€27.50
€27.50
Beschrijving
Extra informatie
Beschrijving
Pink Velvet Little Angel with Candle Holder by A Dream Design
Een stenen engeltje dat nadenkt, waarbij een kaarsje kan branden, of kleine spulletjes bewaard kunnen blijven als sieraden. In fel rose, knallend van kleur.
het formaat van het engeltje is 13 cm breed en 10 cm breed.
Het is nooit zo donker of het wordt weer licht.
En als ik denk aan muziek, dan denk ik aan Robbie Williams'Angels, toch?
 sit and wait
Does an angel contemplate my fate
And do they know
The places where we go
When we're grey and old
'Cause I have been told
That salvation lets their wings unfold
So when I'm lying in my bed
Thoughts running through my head
And I feel the love is dead
I'm loving angels instead
And through it all she offers me protection
A lot of love and affection
Whether I'm right or wrong
And down the waterfall
Wherever it may take me
I know that life won't break me
When I come to call, she won't forsake me
I'm loving angels instead
When I'm feeling weak
And my pain walks down a one way street
I look above
And I know I'll always be blessed with love
And as the feeling grows
She breathes flesh to my bones
And when love is dead
I'm loving angels instead
And through it all she offers me protection
A lot of love and affection
Whether I'm right or wrong
And down the waterfall
Wherever it may take me
I know that life won't break me
When I come to call, she won't forsake me
I'm loving angels instead
And through it all she offers me protection
A lot of love and affection
Whether I'm right or wrong
And down the waterfall
Wherever it may take me
I know that life won't break me
When I come to call, she won't forsake me
I'm loving angels instead
Pink Velvet Little Angel with Candle Holder by A Dream Design
Extra informatie
| | |
| --- | --- |
| Afmetingen | 13 × 10 cm |
| steen | is een harde stof met een minerale samenstelling (bijvoorbeeld baksteen, beton of natuursteen). … gevormd uit beton. gemaakt van kalk en zand: kalkzandsteen. |