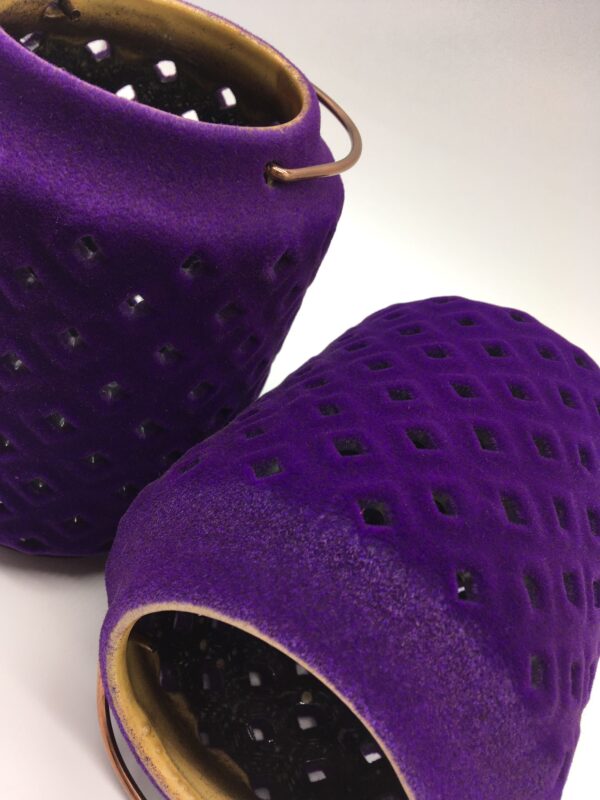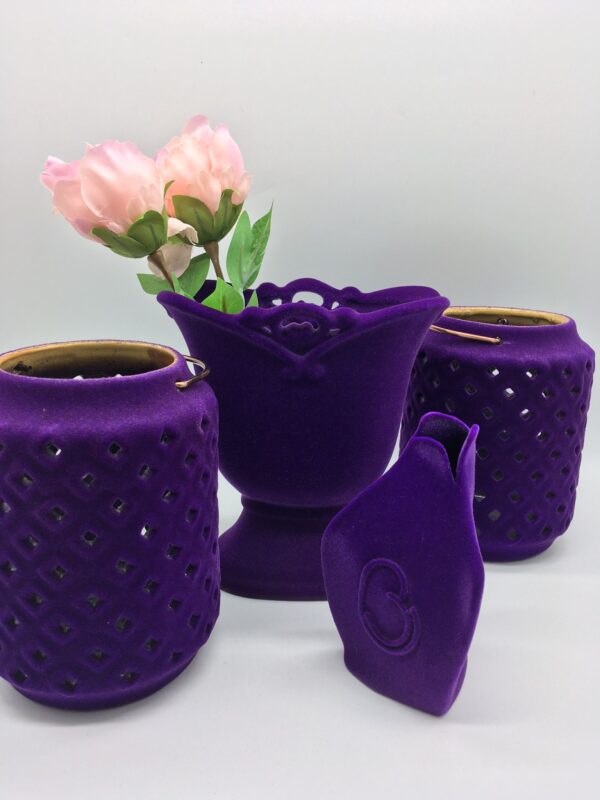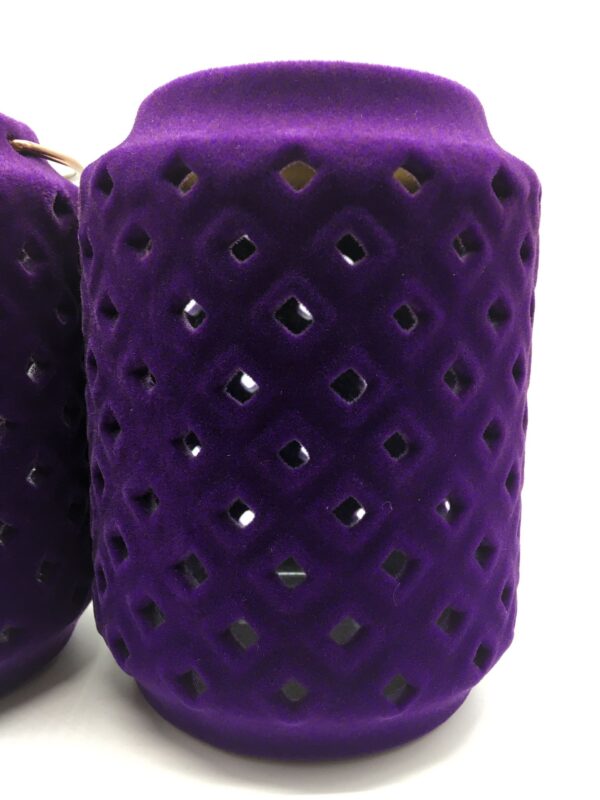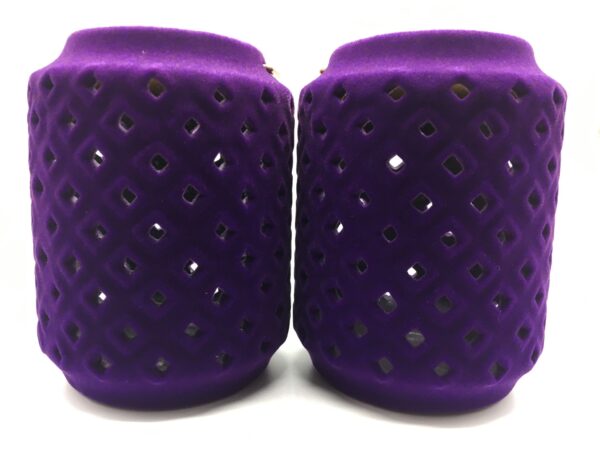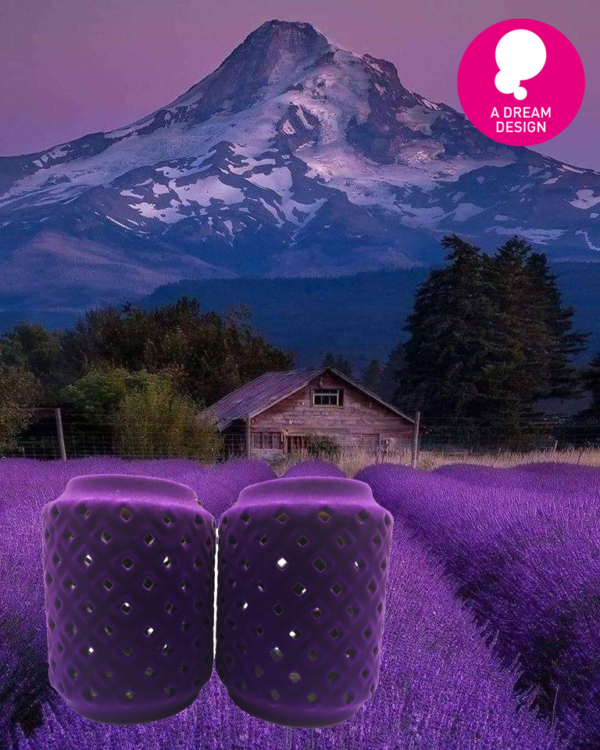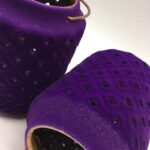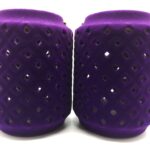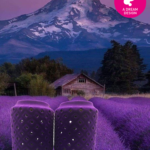 Purple Velvet Lantern by A Dream Design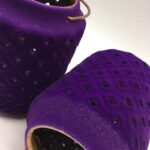 Purple Velvet Lantern by A Dream Design
€42.50
€42.50
Purple Velvet Lantern by A Dream Design
Dol op lavendelvelden, de kleur en de geur van een zondagavond. Dan horen deze lantaarns thuis in jouw tuin.
Iedereen zoekt zijn cadeau's op een andere manier. De velvet producten zijn echt speciale producten, anders en vaak is er maar 1 exemplaar van, unieke stukken.  Bijzonder, omdat je iemand bijzonder vindt of dat je denkt dat iemand's interieur bijzonder is en wel wat bijpassends kan gebruiken of dat het zo saai bij iemand is, dat je gewoon denk, ik moet iets van kleur cadeau doen. En zeg nou zelf, iedereen kan toch wel wat kleur in zijn leven gebruiken.
https://business.facebook.com/commerce/catalogs/1348749055527485/products?business_id=186156042634260
Beschrijving
Extra informatie
Beschrijving
Purple Velvet Lantern by A Dream Design
Deze windlichten zijn zo speciaal, de donkere bruine kleur van binnen en de fluwelen textuur op de buitenkant, geven het een mystieke uitstraling. Van deze windlichten zijn er 2, maar de prijs is per stuk, ze zijn afzonderlijk of samen te bestellen.
Het formaat van de windlichten is, ze zijn 16 cm hoog en 11 breed en 11 lang ( het is een rond windlicht)
Voor een stille vrijdagavond in de winter of een zonnig dinsdagavond in de lente, ze nemen overal een leuke plaats in.
Muziek waar ik hier aan denk is uiteraard Prince, who else, met purple rain :
I never meant to cause you any sorrow
I never meant to cause you any pain
I only wanted to one time to see you laughing
I only wanted to see you
Laughing in the purple rain
Purple rain, purple rain
Purple rain, purple rain
Purple rain, purple rain
I only wanted to see you
Bathing in the purple rain
I never wanted to be your weekend lover
I only wanted to be some kind of friend (hey)
Baby, I could never steal you from another
It's such a shame our friendship had to end
Purple rain, purple rain
Purple rain, purple rain
Purple rain, purple rain
I only wanted to see you
Underneath the purple rain
Honey, I know, I know
I know times are changing
It's time we all reach out
For something new, that means you too
You say you want a leader
But you can't seem to make up your mind
I think you better close it
And let me guide you to the purple rain
Purple rain, purple rain
Purple rain, purple rain
If you know what I'm singing about up here
C'mon, raise your hand
Purple rain, purple rain
I only want to see you
Only want to see you
In the purple rain
Purple Velvet Lantern by A Dream Design
Extra informatie
| | |
| --- | --- |
| Afmetingen | 11 × 11 × 16 cm |
| keramiek | Keramiek is de verzamelnaam voor alle voorwerpen die van gebakken klei zijn gemaakt. Het begrip keramiek is afkomstig van het Griekse woord 'Keramos |