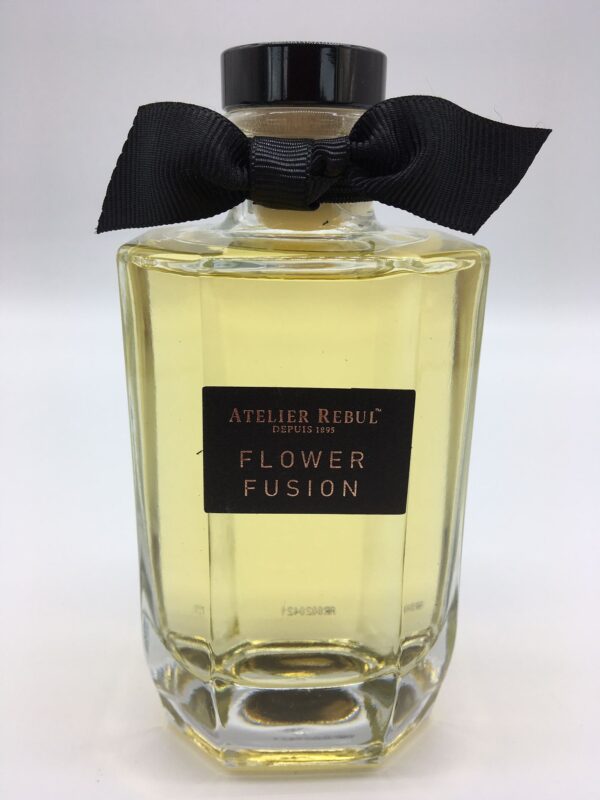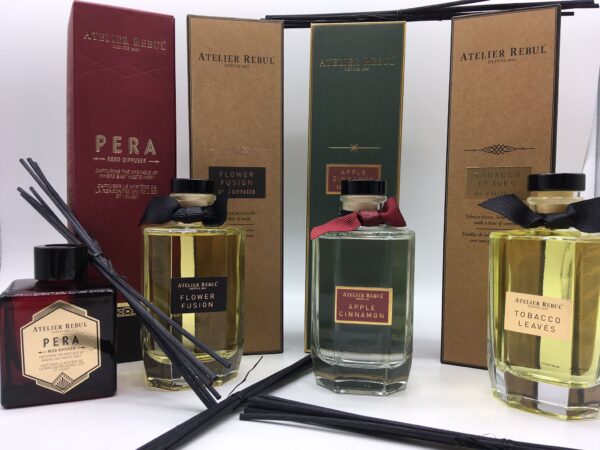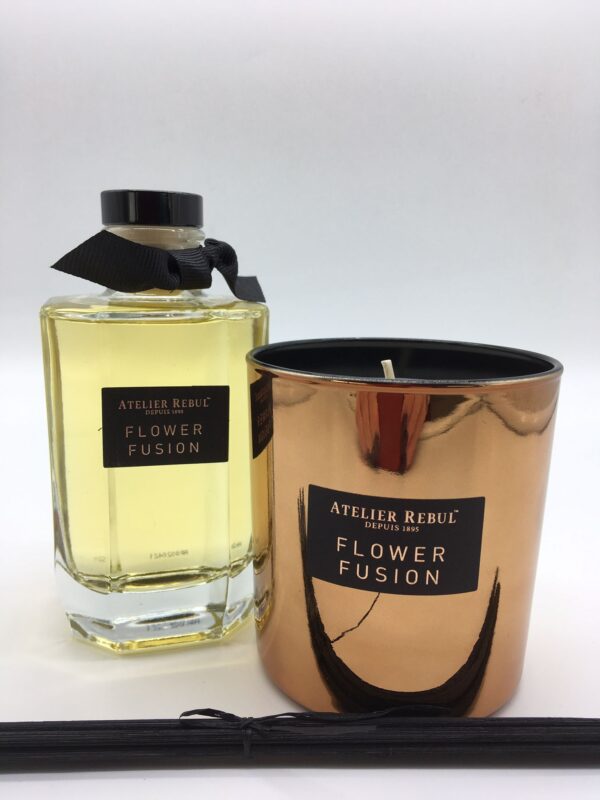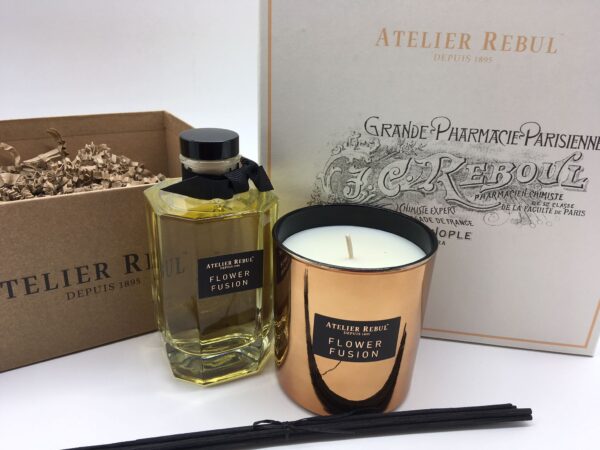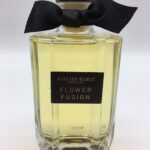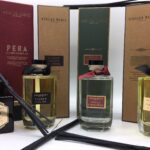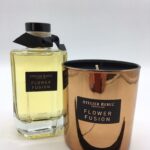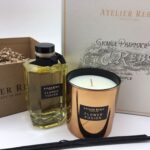 A Dream Flower Fusion Reed Diffuser Atelier Rebul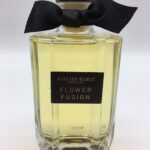 A Dream Flower Fusion Reed Diffuser Atelier Rebul
€38.00
€38.00
A Dream Flower Fusion Reed Diffuser Atelier Rebul
De geur van deze diffuser is samengesteld uit Orange, Tangerine, Bergamot, Orchid, Rose, Lily of the Valley, Carnation, Sandal Wood, Amber, Musk.
Hoe te gebruiken?
Stap 1: Haal het product uit de verpakking en draai de dop eraf. Zorg ervoor dat je de geurstokjes niet in een warme omgeving plaatst.
Stap 2: Plaats de houten stokjes (meegeleverd) in de fles en wacht twaalf uur tot de stokjes de geur absorberen en zich verspreiden over de hele omgeving. Zodra de stokjes in de fles zitten, kunt u de zwarte dop er weer op draaien.
Stap 3 : Draai de stokjes eens per week om voor een optimale geur.
https://business.facebook.com/commerce/catalogs/1348749055527485/products?business_id=186156042634260
Beschrijving
Extra informatie
Beschrijving
A Dream Flower Fusion Reed Diffuser Atelier Rebul
Geef je woning extra stijl met deze Flower Fusion Geurstokjes, die een heerlijke bloemengeur met een vleugje muskus verspreidt.
Verrijk je huis met deze luxueuze geurstokjes
De houten stokjes absorberen de geur van de speciale mengeling met essentiële oliën en verspreiden deze in de lucht. Onze geuren gaan gemiddeld vier tot acht weken mee. De gemiddelde levensduur van onze geuren varieert afhankelijk van de omgeving waarin ze worden gebruikt.
Specificaties:
Afmeting Product (incl. verpakking) 22×15,5×27 cm (LxBxH)
Inhoud: 200ml
Geur: Bloemig
Zo niet mijn stijl muziek, maar zo wel bijpassend bij de diffuser, van deze tijd, cool, niet zoetsappig, we gaan voor echt.
Flowers ( say my name ) Arrdee
Hey
Whoa, baby
Hey
ArrDee, ArrDee
Baby
I don't give girls flowers, I'll give you good wood though
If you want me all for yourself, then, darling
You probably should go, there's no way I will stand in the rain
I can still make you say my name, say my name, say my name
Life without me might drive you insane
I don't give girls flowers, I'll give you good wood though
If you want me all for yourself, then, darling
You probably should go, there's no way I will stand in the rain
I can still make you say my name, say my name, say my name
Life without me might drive you insane
Nah, baby, I can't make your bed but I can make your night
See, I ain't the trustin' type and it's lust, not love
And she said "I'm done this time 'cause
"You make love to me like I'm the one, then run off and duck my calls for a month
Make me feel special and then like a mug
Got you up in my guts but I hate your guts"
I come back, darling, why you're rantin'?
Girl, I'm single and I always have been
Never promised you nothin' but panting
Sweating 'em plans on a late night antics
She said "You don't show me no respect
And you're only callin' me for the sex"
At least I call 'cause the rest just all come crawlin'
I don't give girls flowers, I'll give you good wood though
If you want me all for yourself, then, darling
You probably should go, there's no way I will stand in the rain
I can still make you say my name, say my name, say my name
Life without me might drive you insane
I don't give girls flowers, I'll give you good wood though
If you want me all for yourself, then, darling
You probably should go, there's no way I will stand in the rain
I can still make you say my name, say my name, say my name
Life without me might drive you insane
Might drive you crazy, psycho
I'm wavy so I'm textin' typos
But you know what I'm on, come, my girl
We can stay all night 'til the light show (come through)
She said "If I'm comin', I'm comin' to talk
Ain't comin' to cum 'cause I'm glad that I'm bored
Not some little whore who will come anytime that you call
We ain't cool anymore"
Ah, why you gotta be like that?
You know you'll miss me and you'll be right back
And you're not a whore, you shouldn't speak like that
I'm nothin' but honest, you know how it is
The life that I live, I don't want a chick, I don't wanna settle
You know you're my favorite petal but
I don't give girls flowers, I'll give you good wood though
If you want me all for yourself, then, darling
You probably should go, there's no way I will stand in the rain
I can still make you say my name, say my name, say my name
Life without me might drive you insane
I don't give girls flowers, I'll give you good wood though
If you want me all for yourself, then, darling
You probably should go, there's no way I will stand in the rain
I can still make you say my name, say my name, say my name
Life without me might drive you insane
I'll bring you flowers in the pouring rain
Living without you is driving me insane
I'll bring you flowers, I'll make your day
Those tears you cry, I'll dry them all away, away
A Dream Flower Fusion Reed Diffuser Atelier Rebul
Extra informatie
| | |
| --- | --- |
| Gewicht | 200 kg |
| Afmetingen | 7 × 7 × 13 cm |
| Glas | De 6 kantige flacon is volledig van glas |